This site provides resources and information for the community, employers and health care providers to reduce the impact of diabetes in North Carolina. Learn to manage diabetes or target risk factors that lead to diabetes.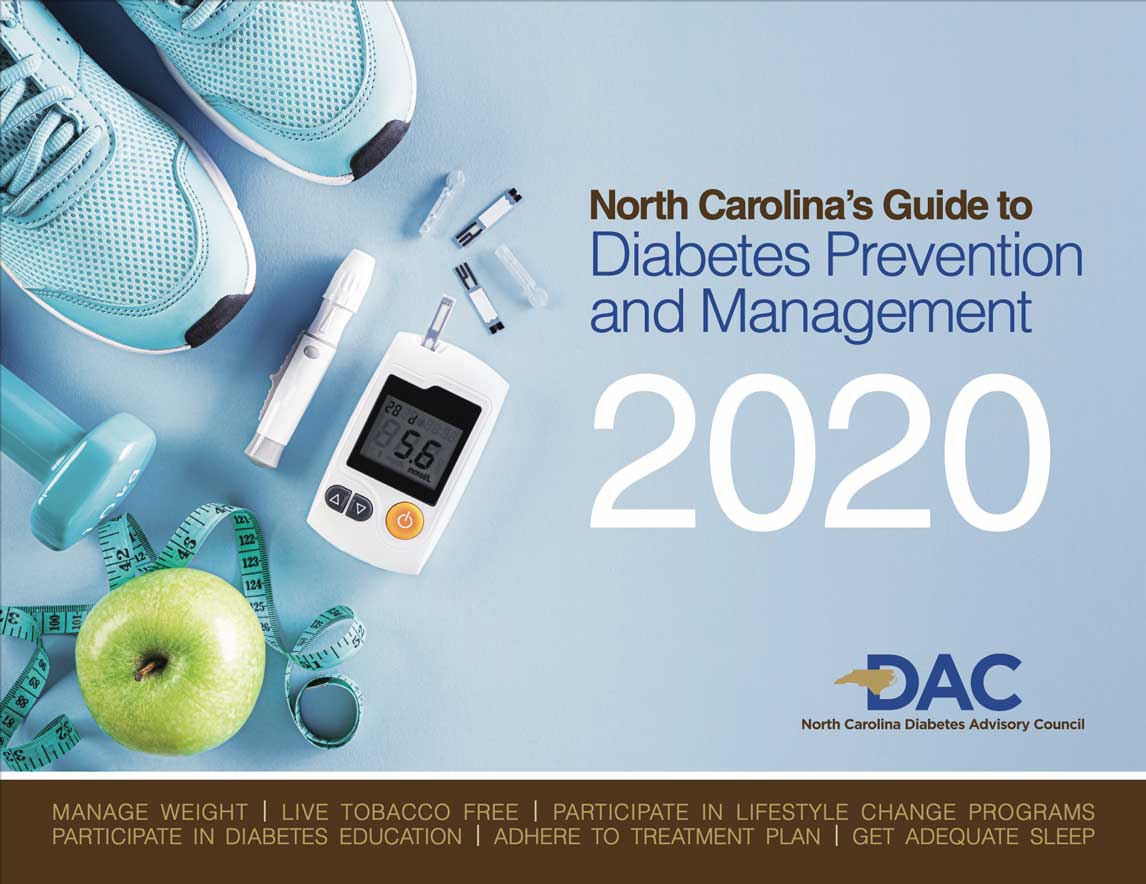 This guide includes basic information about diabetes, its effects on the North Carolina population, and suggestions on how individuals can prevent and manage the disease.
PDFs of North Carolina's Guide to Diabetes Prevention and Management 2020, as well as versions that include specific sections are available for downloading. All versions are available in both English and Spanish.