North Carolina Diabetes Advisory Council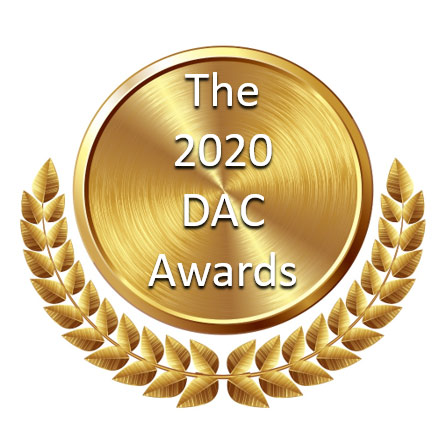 Congratulations to our 2020 DAC Award Winners:
Health Care Provider Award: Dr. Shiv Patil
John Bowdish Community Award: Cabarrus Health Alliance Minority Diabetes Prevention Program
Hugh Young Educator Scholarship: Bridget Carroll
Thank you for your work in diabetes prevention and management.
Click here for photos of the award winners.
The Diabetes Advisory Council (DAC) of North Carolina was created in 1984 as an advisory group to the Diabetes Prevention and Control program. The DAC works to reduce the burden of diabetes through coordination among the many stakeholders in diabetes control in North Carolina. Core Responsibilities:

Educate and publicly validate early detection, treatment and self-management training for diabetes control, as a health priority for all North Carolinians.
Provide scientific credibility and public validity for new service priority areas and interventions based on evolving clinical and epidemiological studies and technology.
Foster interagency collaboration and networking for identification, utilization and expansion of resources for diabetes control services.
Evaluate, present and propose strategies for the control of diabetes in North Carolina in terms of assessed need, estimated costs, potential benefits and probability of success of each strategy.
Upcoming Diabetes Advisory Council Meetings:
Join us for a virtual DAC meeting on February 19, 2021 at 9:30 AM Register Here
Past Diabetes Advisory Council Meetings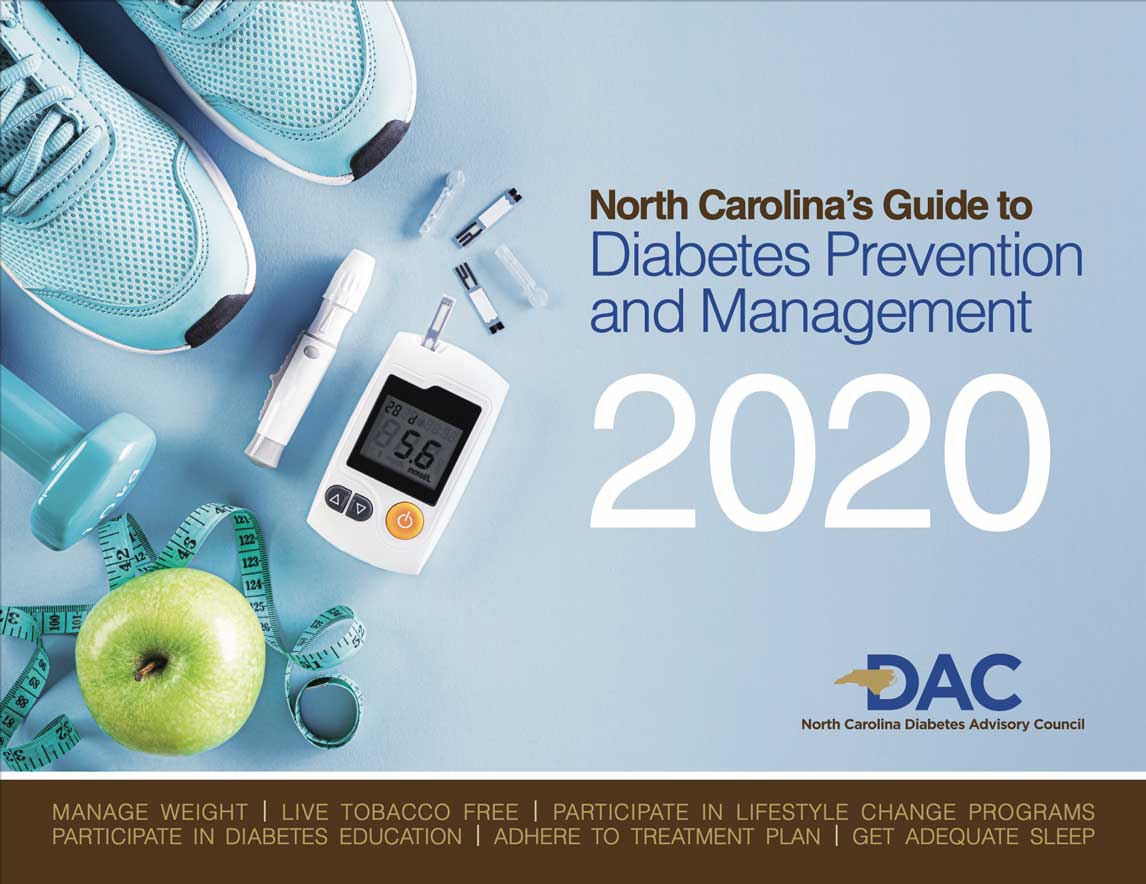 Click the image to download copy of the guide
This guide includes basic information about diabetes, its effects on the North Carolina population, and suggestions on how individuals can prevent and manage the disease. The guide also includes specific strategies for community groups, employers and health care providers to help people manage their risk for developing diabetes, gain and maintain control of diabetes, and reduce risks for diabetes-related complications.
Request Printed Copies of North Carolina's Guide to Diabetes Prevention and Management 2020
---