Diabetes Self-Management Education and Support Programs
Click the map to search for ADA-recognized and AADE-accredited DSMES Program Sites available in your area.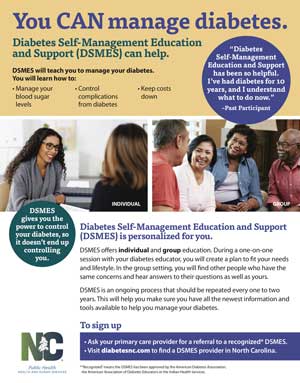 Diabetes Self-Management and Education Support (DSMES) programs offer individual and group education. During a one-on-one session with your diabetes educator, you will create a plan to fit your needs and lifestyle. Read more about how you can manage diabetes.
DSMES programs helps you control your diabetes by teaching how to manage your blood sugar levels, control complications from diabetes and keep costs down.