Get Enough Sleep
Not getting enough sleep can increase your risk of developing diabetes and complications from diabetes.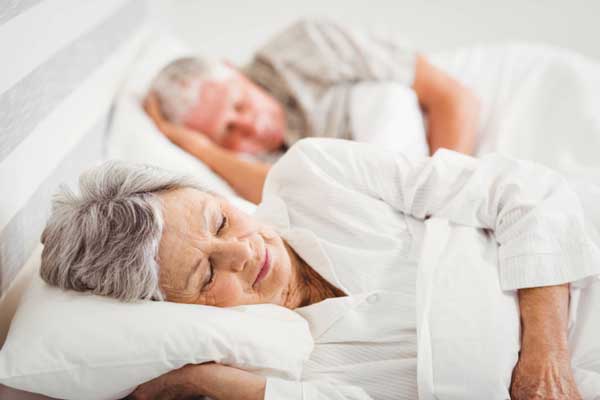 Why is sleep so important?
Getting enough sleep
Helps your body fight infections
Improves your memory and learning
Decreases your risk for diabetes and heart disease
Helps you control your hunger
Decreases your risk for obesity
Not getting enough sleep
Decreases your metabolism
Affects hormones that are in charge of hunger
Increases weight in both adults and children
How much sleep do you need each day?
Adults (18-64): 7-9 hours
Older adults (65+): 7-8 hours
Children and teens need more sleep than adults.
Newborns (0-3 months): 14-17 hours
Infants (4-11 months): 12-15 hours
Toddlers (1-2 years): 11-14 hours
Preschoolers (3-5): 10-13 hours
School age children (6-13): 9-11 hours
Teenagers (14-17): 8-10 hours
Get a good night's sleep with these tips:
Set a schedule of when to go to bed each night.
Exercise, but no later than 2-3 hours before bedtime.
Don't have caffeine late in the day.
Caffeine after 2 pm may affect that night's sleep.
Don't eat too close to bed time.
Turn your bedroom into a sleep sanctuary.
Keep bedroom at a comfortable, cool temperature.
Have a routine each night to prepare for bed.
Don't keep a TV in the bedroom, or at least avoid TV just prior to bed.
Don't work in your bedroom.