North Carolina Diabetes Advisory Council

The Diabetes Advisory Council (DAC) of North Carolina was created in 1984 as an advisory group to the Diabetes Prevention and Control program. The DAC works to reduce the burden of diabetes through coordination among the many stakeholders in diabetes control in North Carolina. Core Responsibilities:

Educate and publicly validate early detection, treatment and self-management training for diabetes control, as a health priority for all North Carolinians.
Provide scientific credibility and public validity for new service priority areas and interventions based on evolving clinical and epidemiological studies and technology.

Foster interagency collaboration and networking for identification, utilization and expansion of resources for diabetes control services.
Evaluate, present and propose strategies for the control of diabetes in North Carolina in terms of assessed need, estimated costs, potential benefits and probability of success of each strategy.
---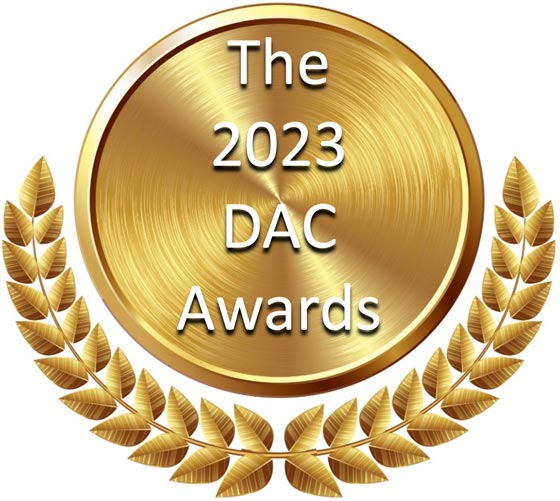 Congratulations to our 2022 DAC Award Winners:
Health Care Provider Award:
Angie Watson, Pitt County Public Health Department
Health Care Provider Award:
Dr. Karen Scherr, MD, PhD, Duke University
Thank you for your work in diabetes prevention and management.
Click here for photos of the past award winners.
2023 DAC Awards and Scholarship winners will be announced at the October 27 DAC meeting in Raleigh.
DAC Meetings:
Upcoming DAC Meetings
---
Previous DAC Meetings
May 5, 2023
February 3, 2023

---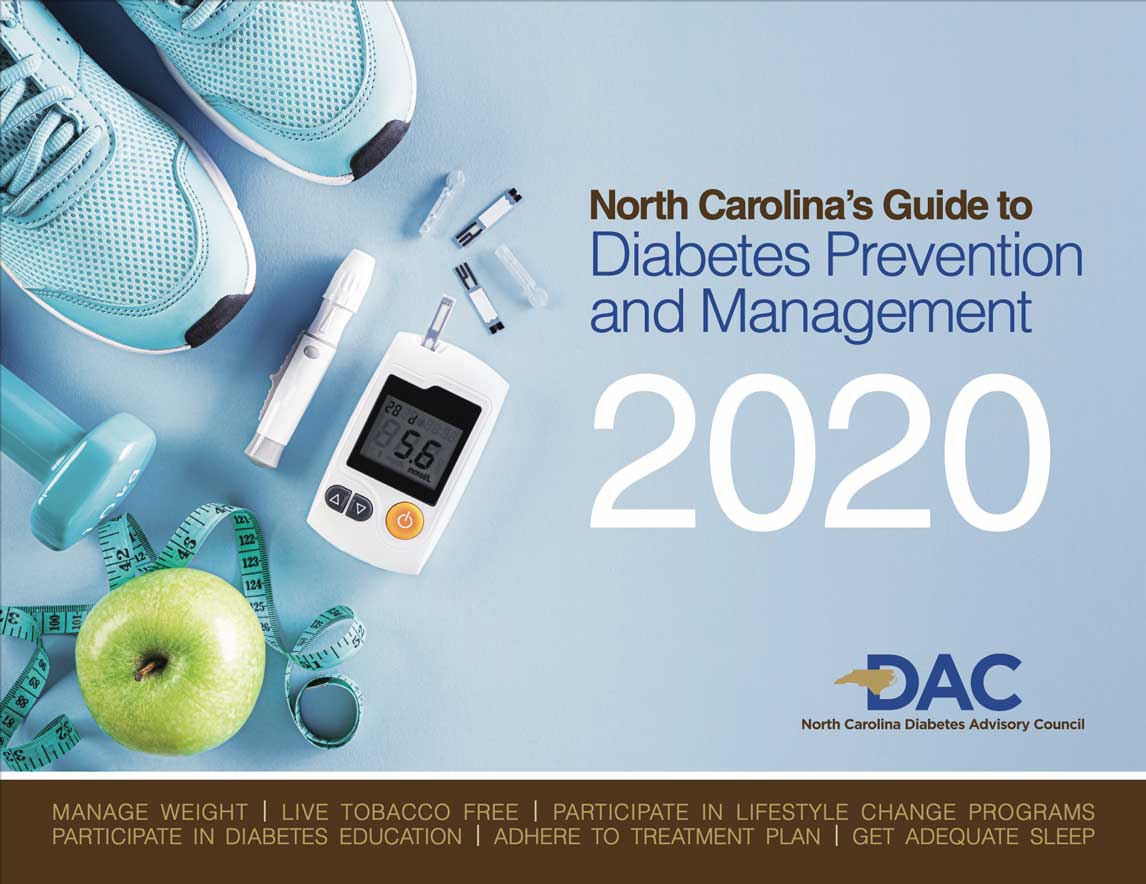 North Carolina's Guide to Diabetes Prevention and Management 2020
This guide includes basic information about diabetes, its effects on the North Carolina population, and suggestions on how individuals can prevent and manage the disease.
Learn More
---

The NC DAC Co-chairs, Laura Edwards and Chris Memering completed a webinar on the 2020 NC Guide to Diabetes Prevention and Management, which has now been released by Area L AHEC as a self-paced course, available for CEUs. Please take advantage of this and share with your networks.
Recording and CEUs Available Now Through May 2, 2023
OBJECTIVES
Discuss the NC's Guide to Diabetes Prevention and Management 2020, including how it was developed, and incidence and prevalence of diabetes and prediabetes in North Carolina
Identify diabetes primary prevention strategies
Review diabetes diagnosis criteria, diabetes management and preventing complications
Describe social determinants of health related to prediabetes and diabetes
Identify strategies that individuals/organizations (communities, healthcare providers, insurers, employers, policy makers, etc.) can employ to address prediabetes and diabetes
SPEAKERS
Laura E Edwards, RN MPA
Christine E Memering, BSN, RN, CDE, FAADE, Certified Diabetes Educator 
AUDIENCE
Healthcare professionals that provide care to diabetic patients. 
CREDITS
CEU 1.00
Contact Hours 1.25
Nursing Contact Hours 1.25
REGISTRATION FEES
$10
Credit or proof of attendance will be contingent upon receipt of payment.
---
Diabetes Prevention and Management Resources
---

National Clinical Care Commission Issues Final Report on Improving Diabetes Prevention and Treatment
The National Clinical Care Commission, a federal advisory committee, has released its final report outlining evidence-based, actionable recommendations to improve federal diabetes awareness, prevention, and treatment programs. The Commission's report — the first of its kind since 1975 — calls for additional federal efforts to improve access to health care, address the social determinants of health, and improve collaboration among different agencies.

---

®

is pleased to offer its updated Diabetes Medical Management Plan (DMMP), a fillable form for use by schools and pediatric diabetes health care providers.

---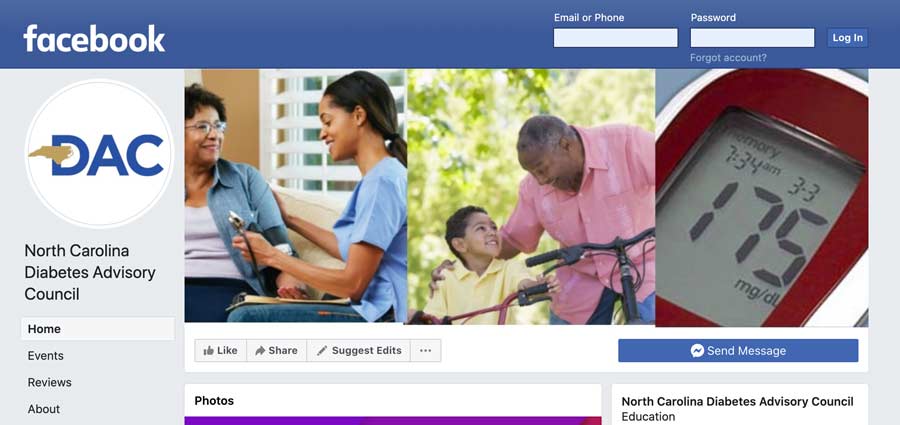 Connect With Us on Social Media!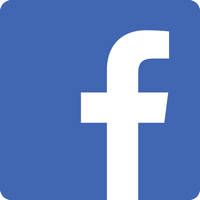 Facebook North Carolina Diabetes Advisory Council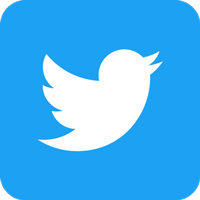 Twitter @DiabetesNC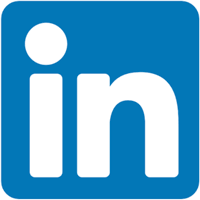 LinkedIn at North Carolina Diabetes Advisory Council

Help us promote the Guide on social media and use the Guide hashtag #NCDiabetesGuide.